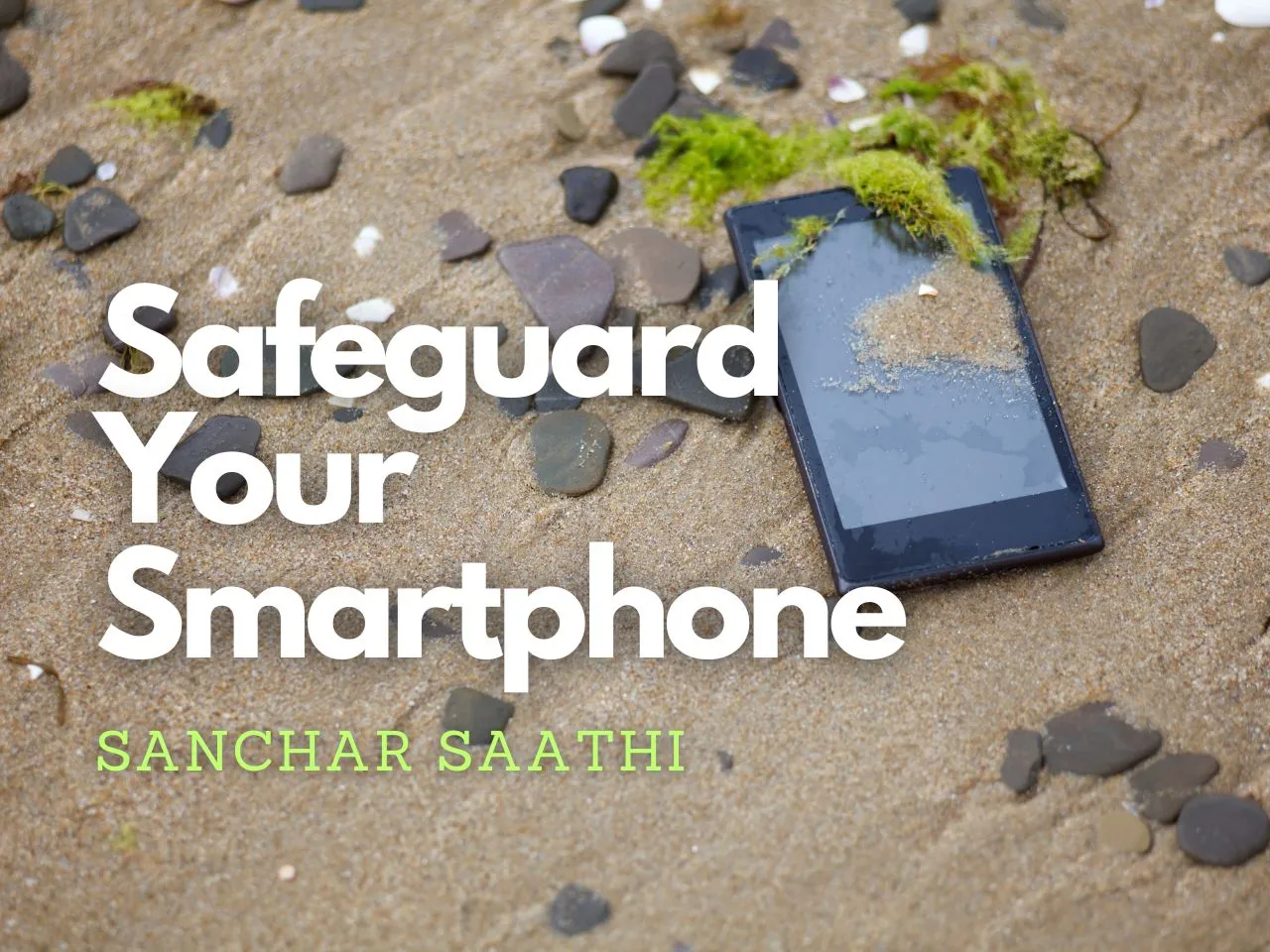 Losing a smartphone is a common and distressing experience, but worry not! The Department of Telecom has launched an innovative solution called Sanchar Saathi. This revolutionary portal allows users across India to block and trace their lost or stolen mobile phones, providing a glimmer of hope amidst the frustration.
But that's not all—Sanchar Saathi goes above and beyond by offering another invaluable feature. Before purchasing a pre-owned device, individuals can now verify its authenticity through the portal, ensuring a safer and more confident buying experience.
What Is Sanchar Saathi?
The Sanchar Saathi portal, introduced by the Department of Telecom, offers users in India the ability to block and trace their lost or stolen mobile phones. Ashwini Vaishnaw, the Union telecom minister, highlighted that the portal also enables individuals to verify the authenticity of pre-owned devices before making a purchase.
"First leg of Sanchar Saathi portal is CEIR (Central Equipment Identity Register). If you lose your mobile phone, then you can visit this portal. There will be some identity verification, requirement of undertaking and immediately after this the portal will interact with law enforcement agencies and telecom service providers and block your lost mobile phone," Vaishnaw said.
How Does Sanchar Saathi Works?
In order to evade detection and prevent the tracking and blocking of stolen mobile phones, individuals who engage in theft often modify the IMEI (International Mobile Equipment Identity) number of the device.
To combat this issue, telecom operators and the CEIR (Central Equipment Identity Register) system possess the ability to view the IMEI number associated with a mobile device, as well as the corresponding mobile number. This information is utilized in certain states to facilitate the tracing of lost or stolen phones through the CEIR.
By leveraging various databases, the CEIR is capable of blocking any replicated mobile phones within the network.
The Indian government has imposed a mandate requiring the disclosure of the IMEI, a unique 15-digit numeric identifier assigned to mobile devices, prior to their sale within the country. Mobile networks nationwide will possess access to a roster of authorized IMEI numbers, enabling them to identify and prevent the activation of unauthorized mobile phones on their networks.
How To Use Sanchar Saathi To Track Lost Phone?
Here's how you can track/block your lost phone using Sanchar Saathi:
Step 1- Visit https://sarcharsaathi.gov.in.
Step 2- Next, click on 'Register here'
Step 3- Here, you will find options to find stolen or lost device. Click on it
Step 4- Now, enter your name, mobile number, IMEI number and device's details.
Step 5-  You will also be required to upload the purchase invoice of the phone
Step 6- Next, enetr details like city, district, state and date when you lost your device
Step 7- You will have to verify the details using mobile number OTP
Step 8- Click on 'Create Account' button to submit your registration
Step 9- Next, login to your account using ID and password.
Step 10- To search your lost/stolen phone, click on 'IMEI Search' button and enter details as asked. The portal will show your phone's location if it is switched on.